Biography
Christopher Makos was born in Lowell, Massachusetts, grew upin California, and moved to New York after high school. He studiedarchitecture in Paris and briefly worked as an apprentice to Man Ray.Andy Warhol, Makos' good friend and frequent portrait subject, calledMakos "the most modern photographer in America." His photographshave been exhibited in galleries and museums such as the GuggenheimMuseum in Bilbao, the Tate Modern in London, the Whitney Museum ofAmerican Art in New York, the IVAM in Valencia (Spain) and the ReinaSofia Museum in Madrid…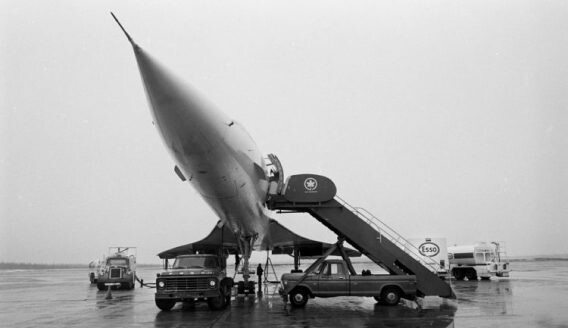 Flying the Concorde with Christopher Makos
On March 2, 1969, the Concorde first took flight, going twice the speed of sound at Mach 2.04, and cruising eight miles above the Earth, on the edge of the atmosphere. It officially entered commercial service in 1976, coming to define the true jet set: a group of people wealthy enough to afford the then-$12,000 round-trip tickets ($22,450 today).
20 March 2022
See All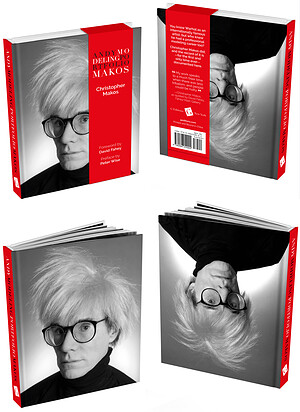 WARHOL MODELING PORTFOLIO MAKOS
New York, NY (October 5, 2021) – Andy Warhol is one of the most famous American artists of our time.
Though he is most known for his distinctive pop art style, (think Campbell's soup can, or Marilyn Monroe's technicolor face repeated in a grid), few know about his fascinating early career as a model.
In his new book, Andy Modeling Portfolio Makos (March 29, 2022), photographer Christopher Makos offers the public the first and only photographic portrait of Andy Warhol's early modeling career.
Now a luminary in the world of photography himself, Makos offers an incisive photographic portrait of a previously unknown period in Warhol's life as a model from the unique perspective of Warhol's best friend and confidant. When Andy decided to try his hand at modeling, he needed a portfolio just like every other aspiring model. And this is the complete and only archive of Andy Warhol's attempt to
present himself as a model to the commercial and artistic world.
16 December 2021
See All
From A New Yorker's Perspective. Photography by Christopher Makos