Dandies and Delusions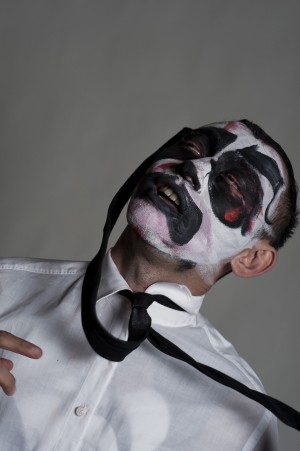 Dandies and Delusions invites viewers to connect with the invented elements of their own visual identity in the context of non-normative cultural and sexual styles. Throughout the duration of this exhibition, we will host a conversation and film screening with performance artist Genesis P-Orridge, a sound art evening with the Metropolitan Museum of Art's only resident artist, DJ Spooky, as well as the annual, wildly successful DragON Benefit for ENDHIV.COM.
The ground level Gallery will feature paintings and photographic works focused on the constructed or costumed self. This is where we would feature large-scale Makos artworks. The downstairs main Gallery will feature large-scale mounted photographs of illusionistic landscapes on its walls, while the floor space will be proliferated by surrealist sculptures. The small downstairs Gallery will focus on mirrors and masks and will feature reflective sculptures and light box artworks. The final Gallery will screen video artwork in the context of an immersive encounter.
September 25 to October 15, 2013