WARHOL MODELING PORTFOLIO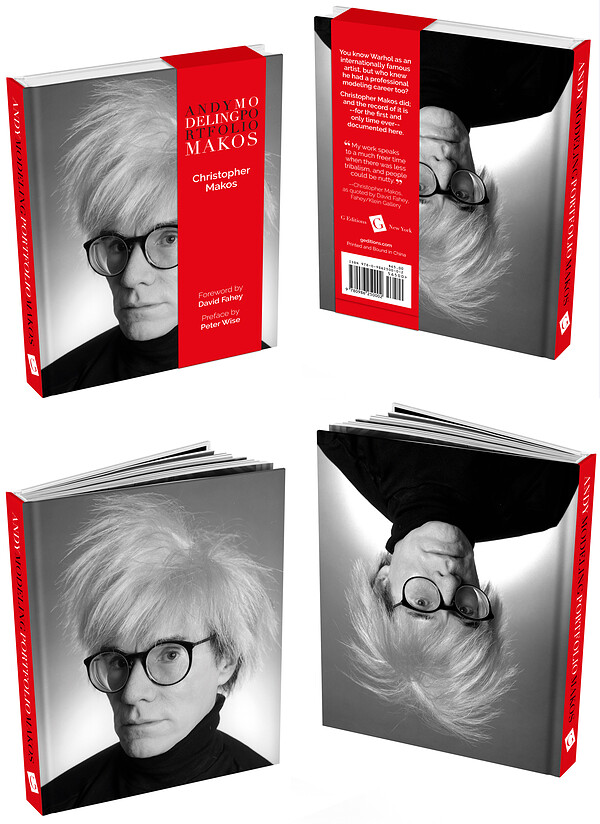 16 December 2021
In his new book, Andy Modeling Portfolio Makos (March 29, 2022), photographer Christopher Makos offers the public the first and only photographic portrait of Andy Warhol's early modeling career.
Now a luminary in the world of photography himself, Makos offers an incisive photographic portrait of a previously unknown period in Warhol's life as a model from the unique perspective of Warhol's best friend and confidant.
When Andy decided to try his hand at modeling, he needed a portfolio just like every other aspiring model. And this is the complete and only archive of Andy Warhol's attempt to present himself as a model to the commercial and artistic world.